Jordan's Mom came to visit us after Christmas, it was so much fun!
We went up to Yankee Candle Village one of the days she was here.
They had these really cool/creeepy masks for sale. I was very tempted to bring some home...
I mean, look at these little cuties!
They had a really cool fake Christmas tree village where it was actually snowing!
They had such a neat German Christmas section too, complete with castles and all the fun German traditions! Here are the kids sitting outside the castle moats
And don't forget the candy/kids section!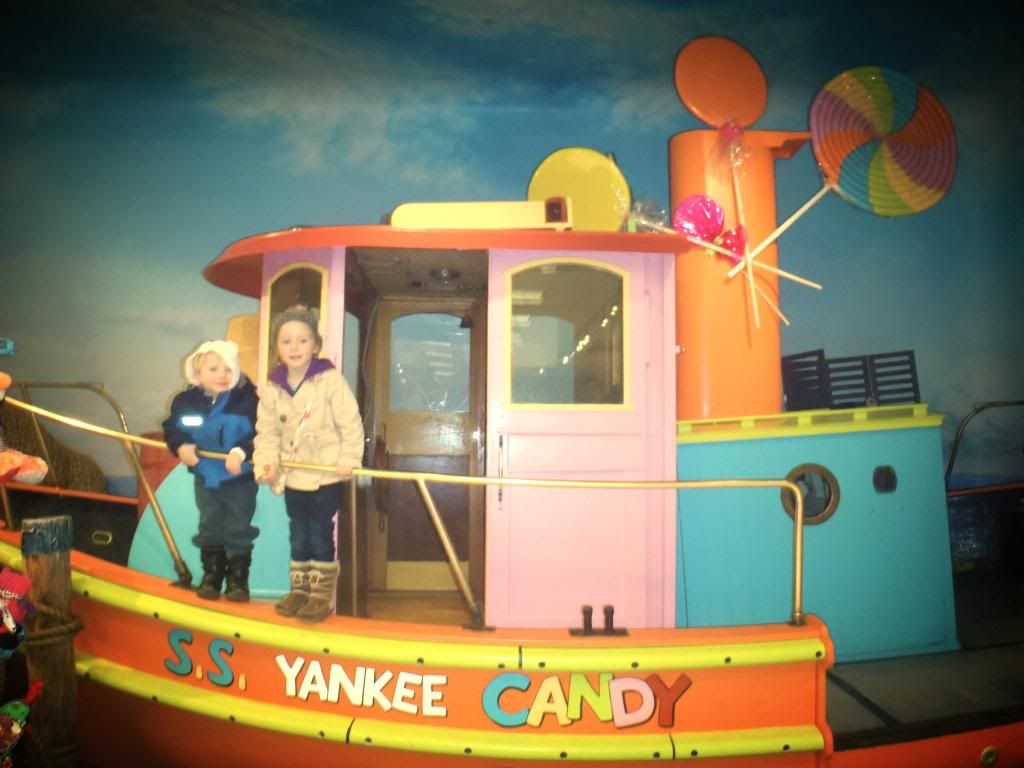 We filled up our own candles. The kids loved this part!
As we were driving home we saw some buffalo off to the side of the road and it ended up being a new restaurant! So we stopped there for dinner, it was REALLY good food!